Arborists are caretakers of trees in the local community. They specialize in keeping trees looking good and staying healthy. Arborists also remove trees that aren't healthy to protect human life and property. They understand the importance of trees and how important they are to the environment. So, they do everything they can to keep trees healthy and thriving. However, there comes a time when massive tree removal is necessary to make progress. Here are five key reasons you should invest in land clearing in Kansas City.

Residential Reasons For Land Clearing
When most people think of land clearing, they think of land clearing for large commercial projects. But this isn't the only reason you may need land clearing in Kansas City. Sometimes you may need land clearing as close as your own backyard. Here are a few reasons you may need land clearing for your home.
1. To Add an Improvement or Space on Your Residential Property
Have you been considering making updates to your home to increase its value? One reason you may want land clearing for your home is that you want to add something new to the land. For instance, you may decide that you want to add an inground swimming pool to your property. As a result, you may have to have someone clear trees, bushes, and dirt before a pool company can install your pool.
Another reason you may want to get land clearing for your residential property is that you may want to add another leisure activity such as a tennis court or basketball court. Finally, another reason you may need land clearing for your residential property is that you may want to beef up your landscaping. For instance, your backyard may be inundated with lots of vegetation and trees call but you prefer to remove some of this greenery to add hardscapes. In such cases, you will need land clearing in Kansas City.
2. You Need to Change Your Yard
Sometimes land clearing in Kansas City is not all about making way for a leisure activity on your property. Your property may have overgrown trees, bushes, plants, and other greenery on it that are no longer useful to you. As a result, you may prefer to have much more open land in space for one reason or another. Land clearing allows you to have the opportunity to remove unnecessary vegetation from your property. It may also be a great way for you to remove badly diseased grass, trees, and shrubs to replace them with more disease-resistant varieties. You may even want to perform land clearing on your grass to remove the current type and switch it to one that is easier to maintain.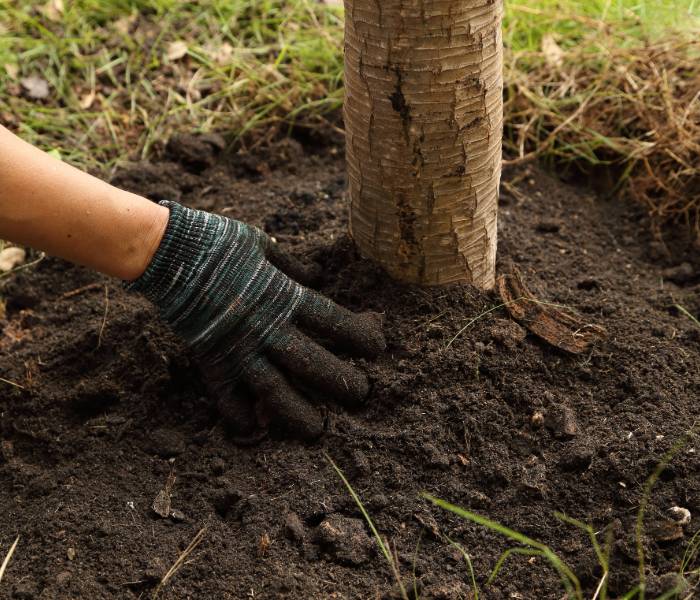 Commercial Reasons For Land Clearing
One of the main reasons we get calls from commercial clients is because a business in the local area needs it. Here are some reasons why your business may need land clearing in Kansas City.
3. You May Want to Expand Your Business Space
A top reason commercial companies contact us about land clearing is if they want to expand their business. This usually involves purchasing a plot of land and utilizing a tree company such as ours to remove the trees and vegetation from the land so that the business can develop offices for their employees. Many businesses may decide to develop business space and parking lots for groceries, restaurants, office expansion, or other commercial reasons.
4. You're a Home Builder
As with developing business space, there are also some commercial businesses that want to clear space for a specific reason. Usually, this specific reason is for new homes or apartments in the local area. A substantial amount of our commercial land-clearing business comes from those who are home builders and want to provide new homes for home buyers. If you are a local home builder, it is a good idea to consider getting the help of a land clearing company to help remove vegetation for your home-building project.
5. You Have a Business That Grows Foods
Corn and soybeans are two of the most important crops grown in the local area. Using land to grow such crops is still a critical reason for land clearing. Therefore, if you are a business that specializes in agriculture and need land clearing in Kansas City, this is a good reason to contact a local arborist. A great local arborist will help clear and excavate the land making it useful for crop development.
Are you looking for a reputable tree company in the local area that can help you with your residential or commercial land-clearing project, big or small? Then look no further than the experts at Kansas City Tree Trimming and Removal Service. We are ready to schedule a consultation and provide you with a free estimate on our top-rated land-clearing service. Call (816) 977-2100 today to lock in your no-obligation consultation and estimate.