So, you've decided to go through with that project you've been envisioning in your head for months which involves clearing your land. Well, congratulations on taking the first step in finally completing a task you've been dreaming about. Before you start gathering equipment or removing vegetation, there are some things you will want to consider when clearing land prior to starting your project. Here are a handful of things to keep in mind to ensure you won't run into any challenges during the project.
The Top Factors to Assess When Clearing Land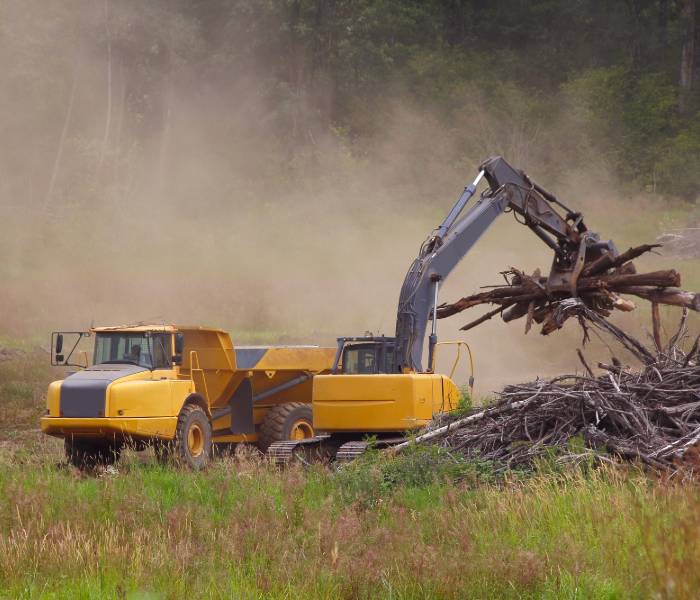 Know Your Reason For the Land Clearing Project
Before you get started with clearing the land, it is a good idea to have a plan in mind. Knowing your reason for clearing the land is one of the most important things you should know before getting started with your project. Here are a few reasons you may want to complete land clearing.
For Aesthetic Reasons
Your land clearing may be just a matter of moving away vegetation and trees so that you can have a much more visually pleasing landscape. Instead of having land with so much greenery on it, you may want to remove some of the vegetation to achieve balance by adding hardscapes. With such a task, your end goal may be to create a beautiful, functional yard.
You Want to Grow Something
Have you always dreamt of growing your own food? Perhaps you want to clear land so that you can grow several crops for consumption. Or maybe you want to grow a beautiful garden. In this instance, you may consider growing crops or plants for your own enjoyment or as a way to earn extra cash.
You Want to Build on It
Another reason you may want to clear the land is that you want to install the perfect leisurely improvement on the land. For instance, you may want to get an inground pool for your family. Or you could want to get a basketball or tennis court for greater enjoyment or physical fitness. There also may be some other item you want to build on your land.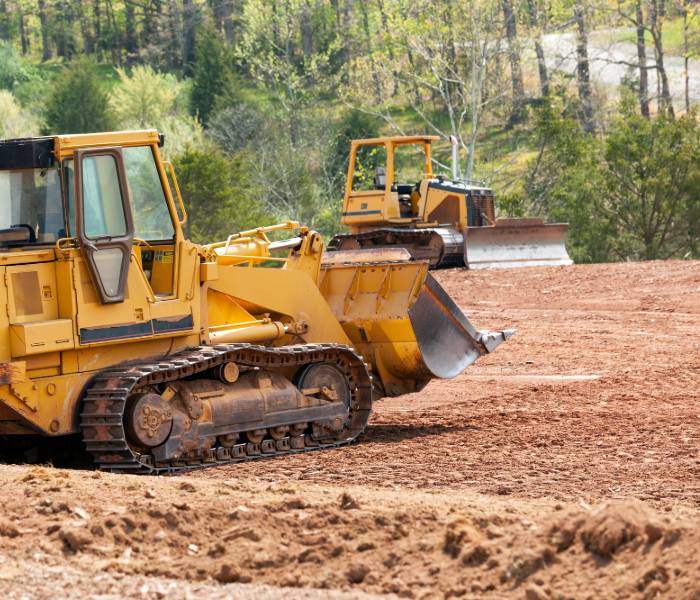 Is Your Land Right For What You Want It For?
Just because you want to use the land for a specific reason doesn't mean that it is suitable for that purpose. You may want to use the land to grow crops, but the soil on the land may not be useful for this purpose. So clearing the land could be a complete waste of money and resources. Likewise, if you want to build something on the land, the parcel of land you own may not be zoned for what you want to build on it. Before you make the move to start doing whatever you plan to do with the land, make sure that you can proceed with your project. Check with local zoning to determine what you can use the land for and make sure there are no restrictive covenants on your land.
What's Underground?
Before you start shoveling or using any equipment to start digging, it is a good idea to determine what's underneath the ground you plan to build or grow plants on. In some cases, there could be gas pipes underground or water pipes. Hitting these could cause catastrophic damage or even death. So, before you start digging, it would be a good idea to contact 811 in your state.
Know What To Do With the Timber From Your Land
If you have plenty of quality trees on your property, have you already determined what you will do with them once you cut them down? Getting them cut into logs and using them for firewood could be a good option. However, if you have too many trees, you may want to consider selling the timber. You could sell your timber to be used for paper, furniture, or construction. Your county agricultural extension agent can help you discover the value of your timber and if you can do something profitable with it.
Get Proper Clearances For The Land Clearing Process
Just because you own land doesn't mean you can do what you want to it. Trees are an important part of the environment. So, you can't just start removing trees. Before you start cutting down trees, you will need to get the proper permits for removal, even if the tree is on your land. Check with your local government to make sure you can remove the trees. Also, ensure that you know the proper boundaries of your yard so that you won't get in legal trouble for cutting trees that aren't yours.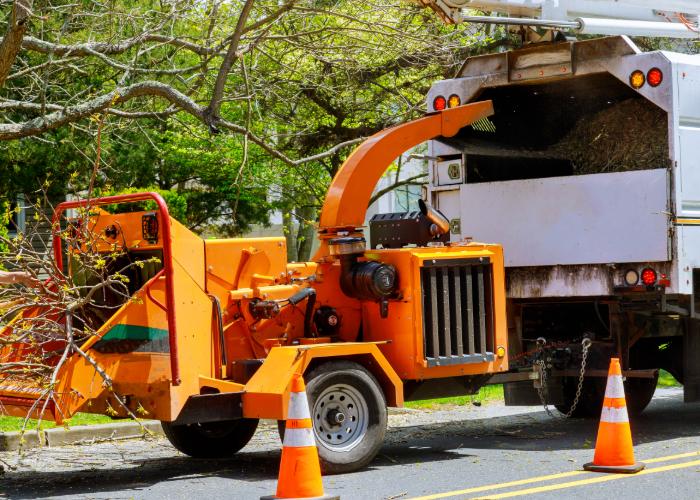 Use Proper Equipment to Remove Trees and Vegetation
When clearing your land, you may need equipment, such as chainsaws or other hand tools, to remove trees and vegetation from the land. But you will also need to stump grinders, mulchers, excavators, bulldozers, tractors, and more to remove the stumps and roots that remain. You'll be glad to know that you don't always have to buy this equipment. In some instances, there may be a rental company that can lend you the equipment you need to perform land-clearing projects.
Get Professionals To Do it
If you need land cleared but don't have a clue what to do or how to do it, you can always turn to professionals to get the job done. In most cases, you can turn to a local tree company to hire them for land clearing services. A land-clearing contractor may also be able to perform this task for you. According to Forbes, you can expect to pay between $100 and $11,800 on average for land-clearing services.
Hire the Right Professionals
Just because a company offers a service doesn't mean that you should work with them. As with any home improvement or maintenance service, you should do proper research to determine if the company you want to work for is qualified. When you want to hire professionals for the job, you can start by asking neighbors, friends, or family about the professionals they've used in the past for projects like yours. If you don't get any luck there, you may want to do some online research about the company.
The Better Business Bureau is a great way to find qualified professionals. However, this isn't the only option. You can also find qualified candidates by researching reviews or rating sites about companies. Don't just review the score the company received, however. Take time to review some of the comments and determine if you want to work with the company based on others' opinions of their service.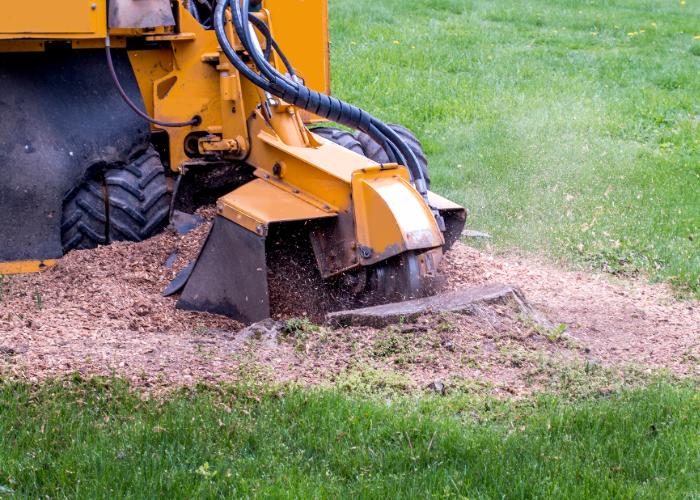 Questions You Should Ask
Once you've decided on the final contractors, you may want to vet your final option by asking questions. Here are some questions you may want to ask.
Have you done a job like this in the past, and can you show proof in your portfolio?
Are you properly licensed and insured?
How much will my project cost? Can you provide a free written estimate?
How long will the project take?
Should I obtain proper permits, or do you handle this?
Do you clean up debris once the job is complete?
Do you need someone who can perform a land-clearing job for residential or commercial purposes? Count on the experts at Kansas City Tree Trimming and Removal Service to perform these services for you. Call today to schedule an inspection and get a FREE estimate on this service.